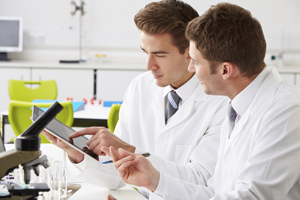 In your research for clinical healthcare information systems, you'll likely come across a number of vendors and their offerings. Acronyms will fly across your screen, offering LIMS or LIS or HIS or dozens more. Determining the best medical information system for your particular lab depends on a number of different factors. To help in making the right choice for your facility, consider the following.
What sort of facility will be using the system?
Which equipment are you currently utilizing?
Do you need a system that can communicate with billing?
Are you working with large batches of research, or individual tests and records?
Will your vendor work with you to interface between your current equipment and the new software?
If you work in research or academia, odds are you won't find much use for clinical healthcare information systems except in special cases. As indicated by the name, such software is best utilized by clinical labs, hospitals, and medical testing facilities. If you manage a teaching hospital, you'll find a medical information system can be a lot of help, as well.
What do these systems do? They interface between your current equipment and departments to bring everything under one convenient umbrella, drastically reducing the likelihood of human error and improving turnaround. A quality LIS will cover electronic records, billing, test results, and more. It's best to work with a versatile company, rather than a "boxed" system with limited customization. Your individual facility has unique needs, and your laboratory information systems vendor should be able to build a system that works for you.
At Comp Pro Med, we offer free consultations, demos, and quotes. With over 30 years of experience, we're an industry leader in quality LIS software. Please contact us today and we'll find a solution that will improve and strengthen your lab.