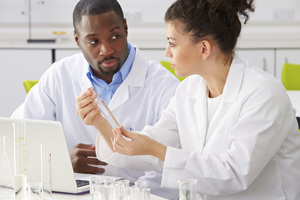 Investing in a clinical information management system is an important decision for any laboratory or hospital. There are pros and cons to be weighed, vendors to be vetted, and internal approvals to go through. Your choice of laboratory information system can have an extensive effect on the efficiency of your lab, provided you choose the best solution for your facility. How do you make the right choice?
Dozens of vendors are currently selling their version of clinical lab software. You could assume it's all interchangeable, but that couldn't be further from the truth. Each clinical information management system offers unique functionality that may or may not fit your particular needs. It's vital to do an appropriate amount of research so you can select the medical software vendor that will suit your lab. Experience is key in this industry. Many companies have sprung up in the wake of recent healthcare changes and offer products with little flexibility, especially for facilities that operate with certain equipment. Comp Pro Med, on the other hand, has been providing custom laboratory information systems for over 30 years. Our Polytech system offers flexibility and interfacing capability that can't be found with many of our competitors.
If you're working with individual patient test results, electronic medical records, billing systems, and more, consider Polytech. Our system can be customized to suit labs and hospitals of any size, and the majority of work can be done on a single screen. This is the sort of laboratory information management system that you can rely on to create a more efficient workflow and maintain your records. Please contact us today for more information or a free demo!