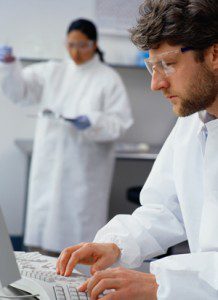 Selecting the best clinical IT systems for your medical facility is not a decision to take lightly. The right software choice can have endless benefits for your clinical lab, from greatly reducing the risk of human error to streamlining your workflow and saving your company vital funds and manpower. Your medical information system should be ahead of the curve when it comes to the changing regulations in the fast-moving healthcare industry. Meeting governmental standards quickly, preferably well ahead of schedule, should be a bare minimum, rather than a perk.
At Comp Pro Med, we have over 30 years of working with clinical IT systems. In fact, we are one of the forerunners of the industry, setting many of the standards used today. We insist on operating a local team that is efficient, talented, and always bettering themselves and the information systems we provide. Our clients know they can depend on us for individualized care and attention to detail. Our Polytech system is flexible and capable of interfacing with your lab's unique equipment, and we are happy to make arrangements to train your staff on using our system. It's simple to use, with most of the work being performed on a single screen. Your clinical laboratory will save countless hours by reducing turnaround and serving your patients better than ever before.
Please contact us today for a free quote or demo of our unique clinical IT system. Simply fill out our online form anytime or call us during normal business hours. Our systems function internationally, and we serve facilities throughout the USA, Canada, Ethiopia, and more. We are happy to answer any and all inquiries.