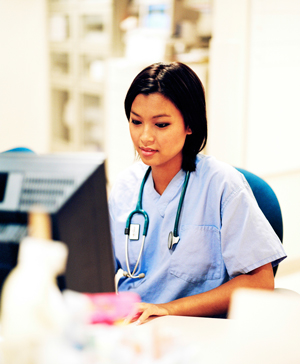 If you're considering an upgrade for your clinical laboratory information management system, you'll want to make sure you do a great deal of research. Many vendors who sell LIMS software for use in clinical lab settings are providing a product that isn't ideal for the job. Though similarly named, laboratory information systems are actually better suited for clinical requirements. Here at Comp Pro Med, we've been providing our proprietary Polytech LIS software for over 35 years, and in that time we've come to understand the best solutions for clinical laboratories.
Our company was one of the early adapters on the medical software scene, and as such, we provided a product specifically created for laboratory use. Over time, other software companies have used LIMS technology to create their own version of a clinical laboratory information management system. However, these systems are more optimal for compiling research data and running it in batches. They're not well-suited for clinical labs. Even so, some companies saw the opportunity to edge into the clinical market and took the leap. Many labs using such systems find them less flexible or nuanced, and even cumbersome to use. If an LIMS has been your main experience with a laboratory interface, it's no wonder you may be looking for an alternative. Thankfully, Comp Pro Med can offer decades of experience to provide your lab with a modern, flexible interface that can be customized to suit labs of any size.
Many clinical laboratory information management systems are created second-hand based off of technology intended for a different purpose. They may also be slow to update, unlike the Polytech system, which is regularly updated and has already been moved over to ICD-10 codes well ahead of the deadline. For more information or a demo of our software, please contact us today!