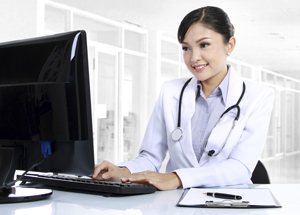 If you're considering various clinical laboratory information management systems for your facilities, be sure you know all the facts. While technically a LIMS will function in a clinical setting, it may not be your best choice. Clinical software comes in many forms and offers many different features, which is why it's essential to do significant research before deciding on an interface system for your lab. Ideally, LIMS software is best for large batch work, such as the kind performed in research and number-crunching for use in articles. When you're operating a hospital or clinical lab, you really need software that's more specialized for your industry.
Comp Pro Med is one of the original providers of LIS technology. The Polytech system differs from clinical laboratory information managements systems in its ability to work well with individual patient records, facilitate medical test results, interface with a billing system, and other specialized tasks. With over 30 years of experience, we've developed a product and a team that excels beyond typical expectations. While other companies are providing pre-packaged products that are still undergoing updates to meet upcoming governmental regulations, our Polytech system has been up-to-date and constantly improving for years. Our team is versatile and capable of making timely improvements to our system, which benefits our customers in the long run.
You'll always receive personalized service when you call our main office located in Northern California. Your work is too important for a boxed product. Consider the flexible Polytech system and allow us to review your facility's current equipment and needs so you have a custom laboratory information system that works for you. We are available by phone during normal business hours, or you may contact us anytime for a free quote or demo using our online form. We look forward to working with your lab!