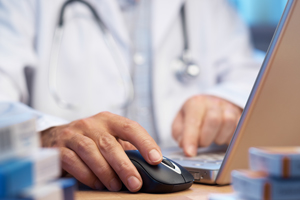 You've come to the right place for the best available clinical management system on the market. Comp Pro Med's Polytech laboratory information systems are dependable, flexible, updated interfaces that are customizable to suit labs of any size. While many LIS and LIMS providers in the industry are still working toward upgrading their systems to meet the 2015 deadline for switching to IC-10, our system has been operating with the updates since 2011. This is just one of the many ways we work hard to ensure our customers have the most effective laboratory software we can provide.
Finding a clinical management system that works for your facility can be an arduous process. Every lab is unique, which means a pre-packaged and static option often won't be the best fit. Many clinical software vendors offer "plug-and-play" versions of their software, but they don't offer many customization options. Polytech laboratory information systems are unique in their customization ability, which allows for a great deal of flexibility to suit labs of any size. Our LIS can interface with your current equipment, or new equipment if you're upgrading. These systems interface smoothly between lab work, test results, patient records, billing, and more. Polytech can be found in facilities across the world, from Africa to Asia to the United States. The software is flexible enough to be used in teaching hospitals, veterinary clinics, clinical labs, HIV testing facilities, and many more.
In an ideal world, it would be simple to find a clinical management system that works for your lab. We may not live in an ideal world, but Comp Pro Med works hard to ensure our LIS is as close as it gets. For additional information or a demo of the product, please contact us today!