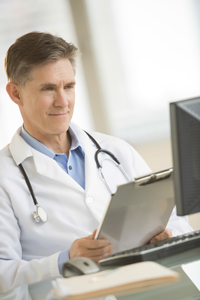 Looking for flexible and high-quality clinical software systems for your lab? Here at Comp Pro Med, we have over 35 years of experience in providing sophisticated LIS systems that can be customized to suit labs of any size, from small clinics to expansive hospitals. Our dedication to ensuring labs of any size or funding have access to great technology extends to offering a free demo of the program, allowing users to view Polytech software before purchase, as well as a number of creative and traditional financing options.
We were one of the first companies in the industry to build and implement clinical software systems, which gives us an edge that cannot be easily replicated. With so much experience under our belts, we've had a lot of time to create a system that works for our clients while remaining innovative. The Polytech LIS offers flexibility and customization not often found with our competitors, many of whom offer "plug-and-play" solutions that are supposedly easy to use, but often don't take certain equipment into account or require additional fees for unique setup. We insist on offering a product that simplifies the lives of lab techs while maintaining the nuance and sophistication of a powerful interface system. Laboratories who would like to see a demo of our product are always welcome to contact us so they can witness what Polytech can do for themselves.
With Comp Pro Med, you'll find a variety of products intended to streamline workflow, drastically reduce human error, interface between departments, and generally create a more functional and profitable lab. If you've been dissatisfied with other clinical software systems you've tried, we'd love to provide you a free demo of the Polytech software. Additionally, we offer a number of financing options, from creative to traditional, to help ensure labs of any size can have a quality system for their facility. Contact us today!