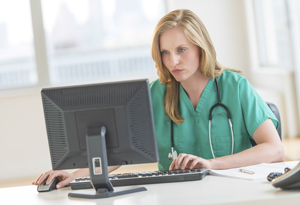 The best clinical software is within reach for labs of any size. Here at Comp Pro Med, we specialize in working with a variety of facilities, providing several financial options in order to make quality LIS software available to almost any laboratory. While many vendors offer pre-packaged laboratory information management systems that offer little in the way of customization or flexibility, Polytech systems can be used in labs of any size, from small local testing facilities to expansive teaching hospitals.
The key to providing quality clinical software is experience and innovation. We've been in the laboratory software business for over 35 years, which makes us one of the earliest adapters for this technology. In that time, we have made timely upgrades and improved our system based on the needs of our customers. This has resulted in a powerful system that can interface with a variety of existing and new equipment, offers simple-but-effective functionality for user convenience, and communicates easily between departments. Unlike laboratory information management systems, which are generally ill-suited for clinical labs, the Polytech LIS is sophisticated and completely customizable. Your lab should have modern technology at a manageable price, and we're here to provide you the best available option.
While many LIS and LIMS vendors are still in the process of updating their software interfaces to align with the latest proposed healthcare legislation and requirements, Polytech remains well ahead of the curve. Though the deadline for moving to ICD-10 codes is in 2015, our system has been upgraded since 2011. We believe clinical software shouldn't just meet the bare minimum requirements – it should excel, improving lab workflow and increasing overall revenue. For a free demo of the Polytech system, please contact us today!