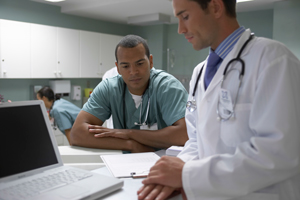 There's never been a better time to ensure your facility is equipped with compliance software. The entire scope of healthcare is changing, which means it's more important than ever to have an effective compliance program in your lab. If you're unsure of whether your current clinical LIS is compliant with all current laws, regulations, and requirements, you must take the initiative and double-check. Your laboratory can't afford to be penalized due to an oversight.
With the changing climate of healthcare regulations, it's vital to stay on top of everything. If your current system is a few years (or even a few decades) old, it's in your best interest to upgrade. Many LIS vendors are offering compliance software, but it may come with caveats. Many vendors have intentions of coming into compliance before required deadlines through a series of upgrades that aren't yet available. In essence, they'll sell you a system that will become compliant, but isn't yet. It's not unusual for clinical lab software vendors to improve the system and meet legal requirements through upgrades, but it's always best when their compliance program is ahead of the curve. At Comp Pro Med, we make a marked effort to comply with all regulations well ahead of schedule, both to ensure plenty of time for adjustment if necessary and to make sure our clients have lead time while they're getting used to the upgrades.
For example, the United States is moving forward with upgrading to ICD-10 codes across the board, and the deadline for implementation is October 1, 2015. Even so, some LIS providers have not made all the appropriate upgrades left. However, Comp Pro Med's compliance software has been upgraded to ICD-10 since 2011. This is just one example of our dedication to providing up-to-date systems for clinical labs all over the world. Compliance is good for patients, lab techs, and doctors, so it's always a top priority.