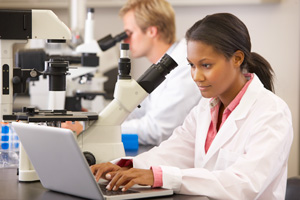 Good computer lab management software is hard to find. There are certainly a lot of options available, but which is right for your lab? For more than 35 years, the CompProMed LIS has been serving labs and hospitals and clinics of every conceivable size in North America, Asia, and Africa. As one of the first innovators in the industry, we've had decades to perfect our computer lab software. This has resulted in a highly efficient, flexible, and innovative design built for convenience and security.
Over the years, dozens of companies have released their own versions of LIS or LIMS software that ranges in price from modest to exponential, with varying results. Many of these businesses design for only certain size laboratories, or offer limited compatibility. The CompProMed LIS is different. This is computer lab management software that offers true flexibility. Polytech software can be modified to suit facilities of any size, from individual testing labs all the way up to sprawling teaching hospitals and everything in between. Our team works closely with our clients in order to ensure compatibility with the lab's current equipment and systems, whether it's an older model or a new upgrade. Polytech is capable of communicating between multiple departments and systems, including testing, EMR, and billing. The user interface is built for ease of use, allowing most of the work to be performed on a single screen.
CompProMed is dedicated to excellence, both in our staff and in the product we offer. We are not satisfied with a functional plug-and-play system – we insist on computer lab management software that exceeds expectations. We insist on being ahead of the curve, which is why we upgraded to ICD-10 codes back in 2011, four years before the 2015 implementation deadline. You shouldn't have to expect a system that merely does the bare minimum. You deserve a system that excels. For more information or a free demo of LIS software, contact us today.