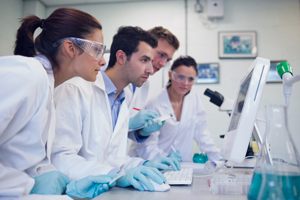 When you need a custom laboratory information system, you should always consider Polytech first. Comp Pro Med has decades of experience in providing LIS solutions for labs and hospitals of any size, ranging from small individual clinics to networks of medical facilities at the governmental level. Our systems can be found in clinical laboratories in the USA, Canada, Ethiopia, the Philippines, and several other countries. Polytech users trust our clinical IT system to be efficient, secure, and up to date.
Every lab is different. Whether you're operating a single clinic or a network of hospitals, Polytech can be customized to suit your needs. Our team will work with you to be sure your new custom laboratory information system can work with your current equipment. You'll find that your new software improves efficiency, reduces manpower, and provides ample organization. From electronic medical records to individual patient test results to billing, the Polytech system is the one interface to rule them all. If you're at all unhappy with your current LIMS or other clinical lab software, consider contacting us for a free demo. We're confident that once you try our system, you'll wonder why you ever used anything else.
Please contact us any time for a free quote by using our convenient online form. If you'd prefer to talk to us on the phone, call 1-800-276-4522. Our LIS software is constantly updated, often well ahead of current healthcare deadlines. For example, although the deadline for making the transition for ICD-9 codes to ICD-10 isn't technically due until later this year, our system has been updated since 2012. We're always available to answer your questions, so please contact us today!