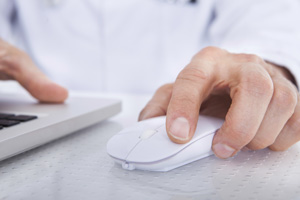 If you're in the market for new database management system software, consider Comp Pro Med, the LIS vendor with over three decades of experience in laboratory information systems software. In today's market, there are a number of different options available for data management and interfacing, but not all are created equal. Some software originally intended for a different purpose has been repackaged for clinical laboratories, often resulting in an inappropriate fit.
For example, although they sound similar, laboratory information management systems (LIMS) and laboratory information systems (LIS) are entirely separate programs. LIMS software is generally used in research capacities to run large batches of information. This makes it ill-suited for the more specific and small-scale work of lab tests and patient records. Both function as database management system software, but in entirely different capacities. LIS software is specifically intended for use in clinical laboratories. It's flexible enough to be used in small testing facilities or on large hospital campuses. At Comp Pro Med, our Polytech software is entirely flexible and capable of interfacing with a variety of equipment, as well as communicating between departments. It can handle billing, test results, EMRs, and more. Much LIMS software is repurposed, and therefore comes "as is," which doesn't leave much room for customization without expensive additional fees. When you work with Polytech, your system is fitted to your lab from the start.
Polytech is utilized as database management system software across several continents, including North American, Africa, and Asia. It was selected by the government to be used during the PEPFAR program, and remains the only successful LIS software chosen by the program that is still being utilized today. We encourage you to contact our team personally to ask questions about how our system can benefit you. Call us for a free quote or demo today!