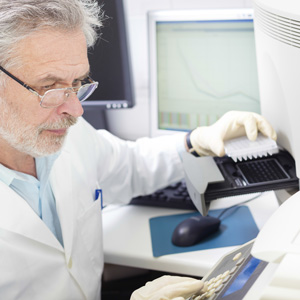 If you've been searching for a quality free demo of LIS software, you've come to the right place. We are confident that once you try Comp Pro Med LIS software, you'll be convinced that it's the right system for your lab. This is why we offer free quotes and free demos of the software. The Comp Pro Med standard is unmatched in this industry, and we are one of the only companies to offer custom LIS software that is truly flexible, regardless of the size of your facility, as well as compatible with your current equipment.
Comp Pro Med has been involved in the laboratory software industry for 35 years, and in that time, we've continued to innovate and excel in the field. The Polytech LIS can be found in labs, teaching hospitals, veterinary clinics, testing facilities, and more in North America, Asia, and Africa. In fact, Comp Pro Med LIS software was selected for PEPFAR (President's Emergency Plan for AIDS Relief) and remains the only LIS software from the program still successfully used in Africa. The reason for the success is simple – we aren't satisfied with mediocre. Our goal is to create innovative software that stays ahead of the curve and protects the security of your patients. This is also why we offer a free demo of LIS software. We stand behind our product and strongly feel that you should get to "try before you buy" to make sure it's the right fit for your facility. We're not interested in selling an exorbitantly priced plug-and-play system. Your system will be tailored to your needs and budget, always.
We believe in marrying good old-fashioned customer service with modern-day innovation. Our team will personally take your calls and assist you in installation and troubleshooting. We do not outsource our customer support, ever. Please contact us for your no-obligation quote or demo of LIS software today.