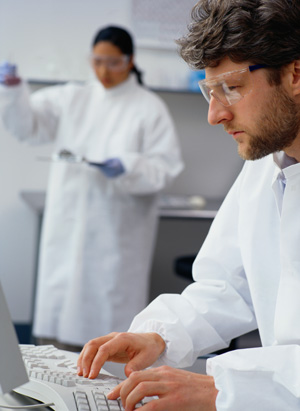 When you're looking into new laboratory systems, it's only reasonable to want a demonstration of LIS software. The ability to try the product before laying money down is a vital part of the process when investing in something like a laboratory information system. For 35 years, the Comp Pro Med LIS software has remained ahead of the curve when it comes to versatility and innovation, but don't take our word for it… try it for yourself.
Our confidence in our product shines through at every turn. We not only provide a free demo and free quote, but are also happy to discuss the needs of your unique lab and craft a plan that will match. Your demonstration of LIS software will allow you to see Polytech's intuitive user interface, where most of the work can be performed on a single screen. The system can be customized to suit labs of any size, from small testing facilities to large hospitals. Additionally, Comp Pro Med LIS software is flexible enough to communicate with a variety of equipment. Regardless of what your lab's using, we'll ensure the system can interface with it. This isn't a capability you'll find with every LIS or LIMS – many are "out of the box" systems that require additional expensive customization. Not so with Polytech, which is customized to suit your lab from the start. Communicate quickly between departments, centralize billing and patient records, reduce human error, and much more.
If you're interested in a no-obligation web demonstration of LIS software, contact us today. We're happy to discuss your needs and show you how Polytech can streamline your lab workflows. Don't rely on large companies with LIS software designed for labs with enormous budgets who will overcharge for systems with less functionality. CompProMed offers a variety of financing options and can work within many budgets. Contact us for a demo today!