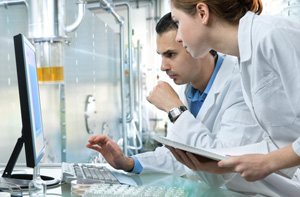 If you're researching options for an economical small lab LIMS, you'll find all the information you need here. LIMS's, or laboratory information management systems, are often on offer from numerous larger lab software companies. They're best used for large batch work, such as the sort of processing you'd use for research data. For most small laboratories, this isn't the best solution for their needs. What they actually need is LIS software, which is entirely different, though similarly named. Of course, this won't stop large companies from trying to sell your lab a system that's functional, but not adaptive.
The benefit of laboratory information system (LIS) software versus LIMS software is in the flexibility. The CompProMed LIS is one of the longest-lived and flexible systems in the industry. While an economical small lab LIMS can actually be difficult to find, since they're typically better used in larger facilities, an economical LIS choice is completely doable. Laboratory information systems like Polytech can be customized to suit labs of any size, from small private testing facilities to expansive teaching hospitals. Regardless of the equipment you're running, the CompProMed LIS can be tailored to your unique lab's needs. This flexibility has always been a point of pride at our company, and we maintain our dedication to staying ahead of the curve with innovative program upgrades.
The Polytech system was upgraded to ICD-10 codes back in 2011, four years before the 2015 deadline. Our versatile team doesn't believe in sitting idle and skating by – we work hard to provide a sophisticated and relevant product that works for you. Instead of scouring the internet for an economical small lab LIMS, switch gears and try a free demo of our system today. You won't be disappointed. Contact us for more information!