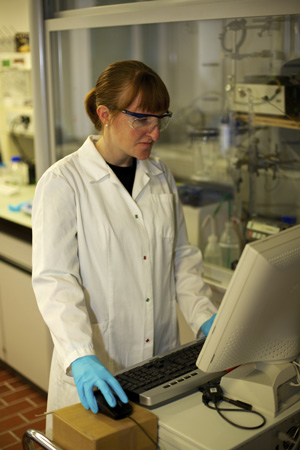 Having trouble finding an appropriate interface for your electronic medical record information? Comp Pro Med can help. Our highly versatile laboratory information systems are capable of interfacing between EMRs, billing, testing, and much more. For decades, we've dedicated ourselves to remaining one of the earliest adapters in our industry, constantly improving our software to suit the needs of today's laboratory technicians.
When it comes to patient security, you can't be too careful. Medical privacy is of the utmost importance, not only to patients, but to the wellbeing of your lab. Ensuring your electronic medical record information is secure is often a top priority when selecting a LIS or LIMS for your facility. Comp Pro Med's dedication to creating a high-performance, secure product is unmatched in the current industry. The software can be used in labs of any size, including hospitals, testing labs, veterinary clinics, and more. Constant innovation led us to adapting ICD-10 code upgrades in 2011, a full four years before the 2015 deadline. Similarly, creating a secure system has always been at the front of our minds. We are constantly updating and maintaining our laboratory information systems to meet – and even exceed – current governmental standards. When you work with Polytech, you're secure, guaranteed.
Comp Pro Med serves labs and hospitals throughout North America, Asia, and Africa. Our LIS remains the only successfully utilized system selected by the PEPFAR project for use for AIDS relief in Ethiopia. If you want to ensure your electronic medical record information is secure, there's no better laboratory software provider. Contact us today for a free quote or demo!