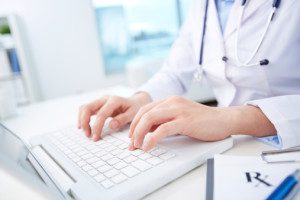 Proper health information management is absolutely essential to maintain a functional clinical laboratory. Patient confidentiality, security, and efficiency are top concerns, and you need LIS software that can stand up to the task. Laboratory information systems can vary widely, so we're always happy to walk you through the various features our software offers. Regardless of the size of your lab, Polytech can be customized to suit it.
Many companies offer something called a laboratory information management system, and though it may sound similar to a LIS, it actually serves a very different purpose. An LIMS is best suited for running large batch data for research facilities, often for use in scientific articles. Many companies have repackaged them and sell them as clinical lab software, but they're really not an ideal health information management system. Alternately, a laboratory information system offers a good deal more nuance for individual records and test results, which makes it a good fit for patient facilities and clinics. Our team in our Santa Rosa office has years of experience in quality customer support, and we always take your calls personally. We're also available to install systems and instruct staff in its use, and are often willing to travel to ensure that your software is working to your specifications.
The healthcare industry has undergone a number of changes over the last several years, and those changes are likely to continue. Health information management has never been more important, and security concerns are always at the forefront of everyone's mind. When you use a Comp Pro Med system, you can rest assured that you're working with innovative, compliant software that is always ahead of the curve, never behind it. If you'd like to ask about a price quote or receive a free demo of Polytech software, call us today!