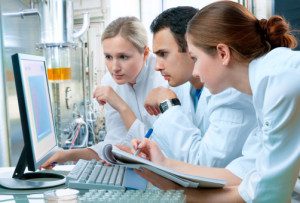 Labs choosing to incorporate new health information systems into their infrastructure have a number of factors to take into account. They must consider the size of their lab, its particular needs, how they handle tests and records, how many patients they see a day, and more. Finding the right laboratory information system to suit an individual lab can be a challenge, particularly if you have older equipment or need to meet updated compliance standards. How do you know which LIS is right for you?
Here at Comp Pro Med, we know that selecting your laboratory information management system is a major commitment. That's why we offer free demos and are always more than happy to speak with you individually to walk you through all the ways Polytech will make a good fit for your clinical laboratory. The Polytech LIS is compliant with all current healthcare laws and standards, including the implementation of ICD-10 codes – a standard that's not required until 2015. We believe health information systems should be secure, reliable, and easy to use. The goal is efficiency and elimination of human error, which is why the majority of the work can be done on a single screen with our software. This reduces training time and makes everyone's job easier. Polytech software transitions smoothly between billing, test results, patient records, and more, and is customizable to accommodate many different types of equipment. Its flexibility has made it a top choice of teaching hospitals, clinical labs, veterinary clinics, and more for over 35 years.
You'll find our health information systems on several continents, including North America, Asia, and Africa. We encourage you to contact us anytime with your questions or other inquiries. We're always happy to offer free consultations and quotes, so don't hesitate.