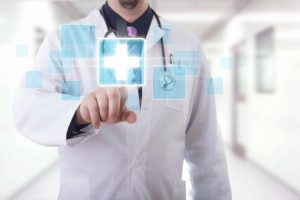 Every laboratory deserves to have the best available health information technology. With all the recent reform and changes in the healthcare industry, it's more important than ever to have reliable software to maintain patient records and interface between equipment. There are a number of laboratory information systems currently available that offer these features, but only one offers over thirty-five years of experience and a truly flexible interface, and that's Comp Pro Med's Polytech system.
In this industry, it's vital to remain on the cutting edge. Security and compliance are major factors in the decision of which technology to implement in your lab. At Comp Pro Med, we insist on staying ahead of the curve. Many laboratory information systems are still in the process of upgrading to ICD-10 codes, but Polytech has been updated for years. This is health information technology you can rely on no matter what size lab you're managing. Our skilled customer support staff offers the kind of flexibility you won't find with a "plug-and-play" style system. The Polytech LIS is customizable and able to interface between billing, electronic medical records, test results, and more, even if you can't upgrade all your equipment right away. When you do upgrade, we'll still be there to support you through the process, making sure your software is compliant.
For more than three decades, we've been building powerful systems for labs all over the world. Whether you're an individual clinic or a sprawling teaching hospital, you'll find the health information technology you need with us. For more information, please contact us today about a free demo or quote.