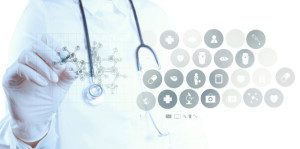 With all the recent and upcoming reform, healthcare compliance has never been more important to a lab's success. Many facilities are choosing to switch out or upgrade their laboratory information systems for software that is more frequently updated and provides your facility with reliable support and customization when necessary. You'll need to choose between a LIS and a LIMS, which is a decision that depends largely upon your facility's particular needs.
A larger facility that produces a lot of research may find benefit in using a LIMS, but clinical labs and facilities dealing with individual test results and patient records will nearly always prefer the versatility of laboratory information systems. Polytech software offers the flexibility to suit labs of any size, from independent clinics to sprawling hospital campuses and beyond. One of our very top priorities is healthcare compliance, which is frequently demonstrated in our dedication to implementing regular updates and meeting regulation far before the deadline. In fact, we've been ICD-10 compliant since 2011, up to four years before many of our competitors. We're not in the business of "good enough." We're in the business of "exceeds expectations."
Our software is so reliable that it was selected as one of the systems used for PEPFAR in Ethiopia, and of all the health information systems implemented, it's the only one still in use today. Polytech software is also found in the USA, Canada, the Philippines, India, and other places around the world. Part of our insistence on implementing ICD-10 early was global consciousness, which is something we take very much to heart. If you're upgrading for healthcare compliance, please give us a call today to discuss a free quote or demo of the software.