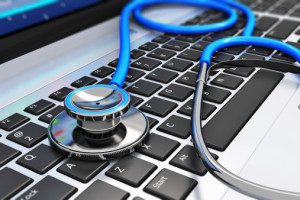 Finding the right healthcare laboratory system software for your facility can be daunting. There are many things to consider, including your needs, your current equipment, and how many patients you serve every day. If you're a clinical lab, veterinary clinic, or hospital, a laboratory information system will grant you a variety of benefits, including improved efficiency, reduced risk of human error, interfacing between departments, and more.
The times are changing for healthcare, and any software that you utilize in your medical facility has to keep up. Compliance to current codes and laws is paramount for your equipment and other systems. If your LIS or LIMS company doesn't share your dedication to patient privacy and code compliance, then they don't belong in your lab. Here at Comp Pro Med, we created our Polytech laboratory information system to be a leader in the industry, forging a path paved with quality and security. There's nothing more important than patient confidentiality, and our software is constantly updated to ensure it's at the top of the game. Any healthcare laboratory system software that you get from us is thoroughly tested and secure. Our confidence in our product is so great that we'll offer a free demo for you to try out yourself.
If you're looking to upgrade your equipment or need new LIS software to help meet healthcare compliance regulations, please give us a call. We're happy to walk you through a free consultation or provide a quote for your financial department. Our healthcare laboratory system software is unmatched in the industry, and we're always available to answer inquiries.