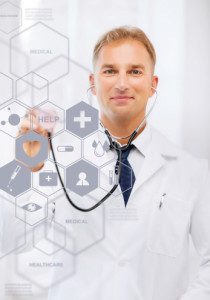 All of the recent healthcare reform hasn't been easy on anyone, especially clinical laboratories. For facilities with stricter budgets, healthcare compliance has become a strain when they need to update equipment or software. At Comp Pro Med, one of our goals is to make this transition easier on our clients, providing highly flexible LIS software that will suit labs of any size. While other vendors in the industry are still in the process of meeting current laws and regulations, our team stays ahead of the pack with regular updates.
The Affordable Care Act has completely altered the landscape of the medical industry, and will continue to do so for years to come. The entire scope of patient relationships has changed, though security remains a top concern. Clinical laboratories, hospitals, and other medical facilities are expected to maintain constant healthcare compliance, and failure to do so can result in damaging fines and other expenses. If you're looking for ways to increase efficiency and decrease human error while maintaining patient privacy and security, Polytech may be the system for you. Our versatile and skilled staff has kept up with every change healthcare reform has thrown our way, and we continue to do so with regular updates and training for our clients whenever necessary.
Funding and finances are a growing concern in this new environment, and we remain sensitive to that. Please give us a call for free consultation so we can go over how a laboratory information system will actually save your lab money over time. Make healthcare reform work for you and your patients – contact us today for a free demo or quote.