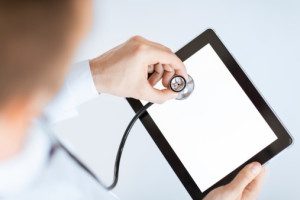 Selecting the right hospital clinical lab information software system will likely take a good deal of research and collaboration, which is why Comp Pro Med offers customized technical support, free quotes, and free demos of their Polytech system. Incorporating LIS software in your hospital's labs will expedite workflow, reduce human error, improve communication between departments, and much more. We're happy to provide documentation, cost-benefit analyses, and whatever else you may need to make an educated decision.
Not every vendor can provide software that will function well in a hospital clinical lab environment, but we've worked hard to go above and beyond, creating a flexible hospital LIS that can be customized to suit any size facility, equipment, or need. With the recent changes due to healthcare reform, it's more important than ever for your lab's information software system to be secure and up to all current standards. This isn't only ethical, it's also the law. Comp Pro Med has a long history of innovation – we've been ICD-10 code compliant since 2011, and regularly update our software to ensure it's at the top of its game. If you have any questions or concerns at all, we invite you to contact us for more information.
Polytech hospital clinical lab information software can be found throughout North America, Asia, and Africa. From small independent testing facilities to hospital campuses and veterinary clinics, its versatility is well-known throughout the industry. We invite you to call us today in order to receive your free quote or demo, and we look forward to equipping your lab. Please ask us about our on-site installation and training services, as well.