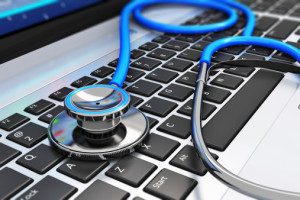 Finding reliable and intuitive hospital information system software is no easy feat. Hospital labs require a delicate balance between efficiency, security, and accuracy. Thankfully, there are supporting programs specifically for the lab that can help. Polytech LIS software is not only flexible, it's also very easy to use – most work can be accomplished from a single screen. At Comp Pro Med, our laboratory information systems are backed by several decades of experience in the medical technology industry and are used in clinical labs and hospitals all over the globe, and can help make the transition to a new HIS easier on everyone by streamlining the workload in the lab.
Regardless of the size of your facility, Polytech is flexible enough to meet your needs. Polytech systems can be found at sprawling teaching hospital campuses, small town clinics, and everywhere in between. Your chosen hospital information system software should be adaptable for your specific facility, and your supporting lab software should be able to interface with your current equipment, even if you haven't had funding to upgrade in a few years. Comp Pro Med's Polytech LIS will communicate between patient records, test results, billing, and any other required laboratory department, reducing human errors and increasing efficiency. Additionally, security is a top priority, which is absolutely essential when dealing with patient information. It's not only ethical, it's legally required. Comp Pro Med's laboratory information software is constantly updated to meet and exceed all the latest laws and regulations in the industry.
For over 35 years, we've been working with hospitals and clinical laboratories to make their workflow more efficient. Polytech software can be found all over the globe on multiple continents, serving labs both large and small with lab-specific customization. For more information about updating your hospital lab to a better system that can work in conjunction with an HIS, contact us today for a free quote or online demo.