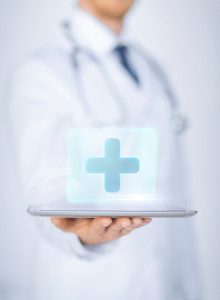 If you're looking for a hospital laboratory software demo that offers both versatility and ease of use, you've come to the right place. At Comp Pro Med, we create customizable software and interfacing systems for clinical labs and have been doing so for more than 35 years. Our laboratory information systems are found throughout the United States, as well as Canada, the Philippines, India, Ethiopia, and other countries around the world. In order to ease the decision making process for interested facilities, we offer a free LIS demo.
Every hospital is unique – their lab facilities, budgets, resources, equipment, and staff can all vary widely. While many LIS vendors offer pre-packaged systems that don't offer much in the way of flexibility or customization, the Polytech system stands apart. Selecting the appropriate hospital laboratory software for your lab requires research and consideration, and we're here to help walk you through any questions or concerns you may have. Our track record shows that we remain on the leading edge of security and technology, adapting to the latest healthcare standards ahead of schedule, sometimes with years to spare. For example, Polytech has been ICD-10 compliant since 2011. By incorporating an interface into your lab to communicate between departments, you'll find increased efficiency, lower incidence of human error, and better organization of records and test results. We invite you to try our LIS demo today.
For more information and documentation about the Polytech LIS and why it's the right choice for your hospital, please call to speak with a representative or fill out our online inquiry form. We look forward to hearing from you!