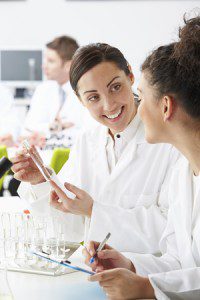 If you're considering Laboratory Information Management Systems (LIMS) for the clinical labs you own or manage, there's something you should know: they're not the best choice for clinical facilities. LIMS interfaces are often confused with Lab Information Systems (LIS), which actually offer completely different functionality. Don't be fooled by the name similarity – if you operate a hospital, clinic, or medical testing facility, you need the versatility and specificity of a LIS.
What's the biggest difference? Laboratory Information Management Systems are intended for research and organizing large amounts of data into understandable reports. They're often used in scientific studies and academic research, but they're not made for individual record tracking or small-batch test results. Lab Information Systems, on the other hand, are specifically created to handle the tasks of recording medical tests, monitoring individual billing, maintaining patient records, and more. At Comp Pro Med, our Polytech LIS is highly customizable and can interface with your current equipment and software as needed. LIMS just don't give that same level of flexibility on the individual record level.
Throughout your research into clinical laboratory software, you may come across a number of vendors who offer Laboratory Information Management Systems that they've repackaged for clinical use. While these systems might offer bare-bones functionality and interface with some of your current equipment, it's in your best interest to go with one of the forerunners in LIS technology. With over 30 years of experience in clinical lab software, Comp Pro Med is the right choice for your lab. Please call us at 1-800-276-4522 or fill out our convenient online form for your free quote or demo.