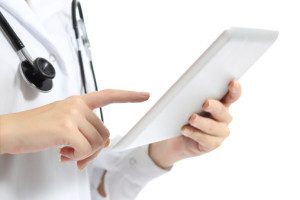 Looking for a laboratory information system demonstration to show the decision makers at your facility? Comp Pro Med has you covered. Not only do we provide free customized quotes based on your facility and budget, we also offer interested parties a free Polytech demo. Selecting a new LIS shouldn't add more stress to your already-busy life, so we're here to walk you through the process, answer all your questions, and let you check out the software at your leisure.
Polytech software can be found in clinical labs of all sizes across the globe, from Asia to Africa to North America. At Comp Pro Med, our dedication to providing innovative, quality laboratory information systems extends to a variety of payment options and exemplary customer support. Time and time again, our software exceeds expectations. We stay ahead of the curve with regular updates to maintain current security requirements, ICD-10 codes, and much more. Through a Polytech demo, you'll be able to explore our intuitive interface, where most of the work can be performed on a single screen, and consider the way it could be a tool for improving the workflow of your lab. For additional documentation on the cost-benefit analysis of our LIS, we invite you to call us any time or fill out our online inquiry form.
Deciding to purchase or upgrade a laboratory information system is a big decision, so it's natural you'd like to try a demonstration before committing. We understand that you have a variety of options and remain convinced that you'll decide Polytech is the best fit for your lab. Our system remains the one successful laboratory interface still operating in Africa after the PEPFAR selection and distribution, so we're positive it'll be successful for you, as well.