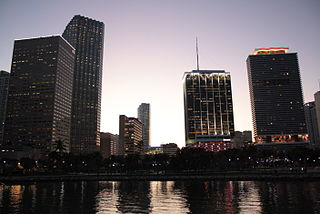 Finding the right laboratory information systems in Miami FL can be an uphill battle. You need the right system for your laboratory or hospital, you need the flexibility to work with your current equipment, and you need something cost-effective. Not all hospital management system software can fit that bill. Thankfully, here at Comp Pro Med, we've used our 30+ years in the medical software industry to create one of the most versatile systems on the market.
There are many reasons to invest in laboratory information systems. Miami FL hospitals and labs need software that benefits them and their patients. Our Polytech LIS is customizable, and we build every system to suit your unique facility and communicate with your existing equipment. Most American medical facilities have moved to hospital management system software already, but if you're still in the process of upgrading, it's important to know the benefits. LIS software greatly reduces human error, easily communicates between EMRs and billing, and has superb functionality. The majority of the work is done on a single screen, making working with it less cumbersome than other software. Implementing Polytech laboratory information systems into local Miami FL clinics is one of the best ways to stay on top of the currently shifting healthcare climate because we are constantly updating our software to meet current governmental standards, often well ahead of other LIS distributors.
No matter the size of your lab or the budget you're working with, we'll find a solution that suits your facility. We offer a variety of payment options for our clients, as well as professional support and even on-site installation and training when necessary. Our laboratory information systems can be used in Miami FL and all over the USA, as well as Canada, Africa, and Asia. Please contact Comp Pro Med today for a free quote or demo.