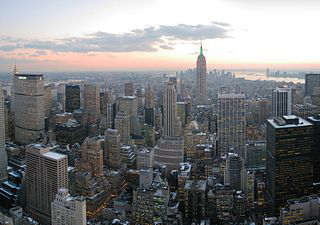 If you're trying to find the ideal laboratory information systems for New York clinics and hospitals, you've come to the right place. NYC and the surrounding areas have such a wide variety of medical laboratories, ranging from teaching hospitals to small clinics, and its essential to have a quality LIS for increased efficiency. If you're unhappy with your current LIS or are using a laboratory information management system that isn't quite cutting it, we're happy to discuss the benefits of Polytech with you.
Our unique LIS software was first developed decades ago and is one of the oldest on the market, but that doesn't mean it hasn't evolved. On the contrary, you'll be hard-pressed to find laboratory information systems in New York or anywhere else that stay on top of healthcare regulations as well as those from Comp Pro Med. Our software is regularly updated to match the current specifications. We even upgraded to the required ICD-10 codes before many other LIS companies had even created their upgrade plans.
You may find some laboratory information management system distributors attempting to market their product as suitable for use with individual patient records, but such systems are ill-suited to the precision required from medical software. LIMS are best used for gathering and organizing data for presentation in research reports or articles, but not for dealing with test orders, billing, EMRs, or other clinical laboratory needs. The best laboratory information systems for New York labs are going to be those from a company with a track record of experience and international reach. You'll find that with Comp Pro Med.
After over 30 years in the industry, we're an ideal option for clinical labs looking for flexibility, affordability, and professional support. Please call us at 1-800-276-4522 or use our online form for inquiries or to request a demo. You won't regret selecting Polytech laboratory information systems for your New York labs.