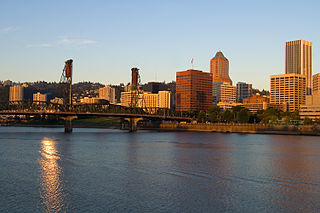 Are you researching laboratory information systems for Portland OR clinics? You've come to the right place. Comp Pro Med is a national LIS creator and distributor. We were one of the first innovators in the business, and we continue to carry on the tradition of extensive medical information systems experience today. After over 30 years in the industry, we understand that a personalized touch, professional support, and a flexible system is the best way to go.
When it comes to laboratory information systems, Portland OR facilities have their pick of national laboratory software providers. As you conduct your research into the system that's best for you, it's vital to work with a company that both has experience in medical information systems and a track record to back up their claims. Comp Pro Med provides LIS software to clinical laboratories in Canada, the USA, Africa, and Asia. From small HIV testing clinics to large teaching hospitals, our system is customizable to suit any facility or budget. We take equipment, staff, and testing requirements into consideration while building our laboratory information systems. Portland OR is home to some of the best clinics on the west coast, and we know you need an LIS that is reliable, affordable, and secure.
If you've been operating with a less-than-stellar LIS or no LIS at all, we understand why you've found us. If you'd like to try a free demo of the Polytech software to see what it's capable of, please fill out our online request form. We're always happy to answer any questions about whether our laboratory information systems are right for your Portland OR lab.