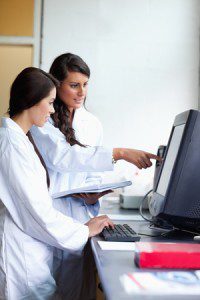 If you're considering a LIMS (Laboratory Information Management System) for your clinical lab, there are a few things you should consider. Many vendors will sell a LIMS system to a clinical facility, and while they may be able to meet your needs on some level, they just don't have the nuance to properly track individual records and interface with clinical equipment.
Instead of a LIMS Laboratory Information Management System, you should really be investing in a LIS (Laboratory Information System). Although the names are deceptively similar, these are two entirely different software interfaces. A LIMS will be better suited for compiling research data in large batches, while a LIS is built to interface with clinical laboratory equipment, handle electronic medical records, work with individual test results, and similar. Many companies who are newer to the clinical lab software industry can pre-package a LIMS and sell it to handle the basic requirements for a laboratory or hospital, but only a company with history and experience will be able to provide a system that matches your needs and keeps up with the shifting healthcare climate.
If you have questions about what sort of laboratory information system is best for your facility, Comp Pro Med is here to help. We offer free consultations and demos of our Polytech software. Simply fill out our convenient online form or call during normal business hours. We've been in this business for over 30 years, and our experience shows in our products' flexibility and ease of use. Contact us today!