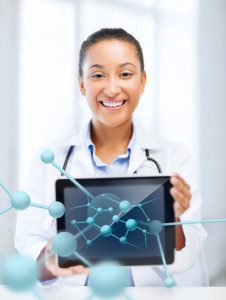 All over the world, numerous clinical labs have chosen the Polytech laboratory information system to interface between their equipment. What makes Comp Pro Med software their top choice? A proven track record, a long history, personalized customer support, stellar functionality, and much more. Polytech systems can be found on multiple continents in labs of all sizes, and we're always willing to offer a free quote or LIS demo to interested facilities.
In the laboratory software industry, you may find yourself choosing between LIMS and LIS software. On the surface, they seem very similar, but in reality, laboratory information management systems are intended for larger batch data, such as the type used in research articles. For more nuanced, individual work, the Polytech laboratory information system is more ideal. Many LIS vendors offer systems that are only compatible with certain equipment, but Polytech is extremely versatile and can be customized to support nearly any lab setup, regardless of whether it's the most updated machinery or not. This customizability allows us to work with small clinical labs all the way up through sprawling hospital campuses. In addition, customer support is a top priority for us, which means we insist on personalized support when you call our office. You will always speak with a local member of our team, and we also offer training and on-site installation when necessary.
To aid in your facility's product research and for your convenience, we offer a free LIS demo of the Polytech system. If you'd like to receive yours today, along with a free quote for your lab, please call us today. Comp Pro Med is not only an early adapter of clinical laboratory software, we're a global leader that remains on the cutting edge. Try Polytech now!