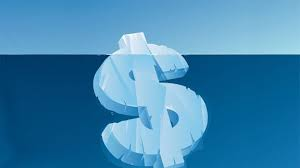 For more than forty years CPM has been perfecting the Polytech LIS software. It is a mature product with no lab downtime. Unlike many other LISs, Polytech was created in the lab for the lab; it's a workhorse not a show pony. From the beginning Polytech was affordable with a customer-first ethos; other LIS vendors are expensive with a profit-first approach.

A dozen questions for your LIS:
1. Did it take you months to install your LIS? Polytech installs in days/weeks.
2. Is your LIS complicated with too many click-throughs? >90% of Polytech's functionality on a single screen
3. Is customer service a foreign language to your LIS vendor? All customers receive high quality direct support from senior programmers.
4. Do server connections slow a proprietary system your LIS vendor stuck you with? Polytech incorporates fast reliable Edge computing technology.
5. Is your LIS costing you an arm and a leg? Polytech's perpetual license is a bargain.
6. Does your LIS vendor keep coming up with extra costs? Polytech system maintenance is included
7. Does your LIS charge for software updates? Polytech software updates are free
8. Does your LIS charge for screen output charges? Really?
9. Do they charge you for back end issues? Polytech has no back-end charges.
10. Does your LIS charge for report format modifications? Polytech has no hidden charges for customizations.
11. Do additional modules cost extra? Polytech includes user-friendly modules.
12. Did your bait-n-switch LIS vendor entice you with an attractive price model, only to stick you with constant rising costs?
Learn more about Polytech's Customizable Report Generator
About Comp Pro Med
Since 1983, Comp Pro Med has been solely focused on developing a world class, customer-centric LIS. Polytech, Comp Pro Med's laboratory information system, expedites patient record processes, interfaces seamlessly with any application or instrument, automates data collection and reporting – all with zero downtime, and all in compliance with state and federal regulations.
Comp Pro Med has deep experience in providing LIS solutions for labs and hospitals of all sizes, ranging from small individual clinics to networks of medical facilities at the governmental level. Our focused customer-driven approach combines our state-of-the-art feature-rich Polytech clinical laboratory information system with superior support from seasoned system engineers.
Our expertise includes not only continuous development of the Polytech LIS to incorporate the latest technology and regulatory requirements, but also direct interfaces that seamlessly connect your LIS with analyzers, instruments and other systems such as reference laboratories, HIS, EMR, EHR, billing and practice management systems.