Live, Expert, Human Support
Contact our support staff 1-800-276-4522 |  support@comppromed.com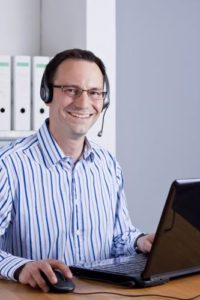 Since we founded Comp Pro Med, we have been determined to help our customers with live support that actually helps solve their problems. When you talk with our customers, it's likely to be one of the first things they mention about working with us, our support is second to none. We know that what's most important happens the minute after you purchase your LIS and the many years that the system is running in your lab.
When our customers call, they speak to a real, live LIS expert who works on our system everyday. Many issues can be resolved the same day, sometimes even within minutes.
The personal relationships we develop with our customers helps us to understand their unique needs and design the system to fit their workflow. We always say, we succeed when our customers succeed.
We are responsive to our customers and we listen to what they need so that we can constantly improve our LIS system. We pride ourselves on releasing timely updates on a regular basis.
As one customer recently said, "I think the most valuable part is the relationship we've built. It makes it much easier to work with someone you have that relationship with. We have other challenges in the lab with equipment and personnel, so it's nice to not have to worry about the LIS."
Worry-free LIS, that's why we're here. But, if there are any issues, we're just a phone call away.