An LIS With Better Interoperability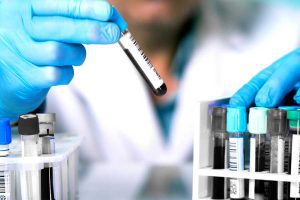 Automate Your Lab: Send Data Where Its Needed When Its Needed
Getting the right data to the right place is critical to the success of your lab. Automating data delivery is the best way to ensure consistency and fluid delivery when it comes to delivering data.
Match Data to the Right Patient Consistently
Comp Pro Med's Polytech LIS allows you to receive orders from any EHR/EMR/HIS and create patient orders and send results reports to the provider electronically.
Easy-to-Use, Affordable and Interoperable LIS 
Polytech's robust interoperability seamlessly interfaces with more than 400 analyzers, instruments, systems, printers, web portals, billing and more.

Connect your lab:
Easily connect all relevant interfaces to send and receive data
Remove the need for phone calls, paper reports, and faxes
Reduce time need to complete tests with an automatic workflow
Consistently match data to the right patient
Polytech is used in a variety of settings, including provider groups, clinics, hospitals, independent reference labs, anatomic pathology laboratories, student health centers, veterinary labs, toxicology clinics, public health organizations, universities, and retail establishments, plus more.
About Comp Pro Med
In 1983 a couple of guys tried to computerize their pathology lab. These were the humble beginnings of Computer Professionals in Medicine, Inc. (Comp Pro Med). For the last forty years Comp Pro Med (CPM) has worked to perfect Polytech, a world-class laboratory information system (LIS).
CPM's origins are in the laboratory. CPM's raison d'etre is to improve lab efficiency and profitability. Polytech was developed in the lab for the lab.
Polytech LIS expedites patient record processes, interfaces seamlessly with any application or instrument, automates data collection and reporting – all with zero downtime, and in compliance with state and federal regulations.