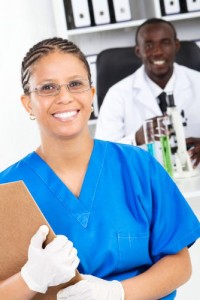 Finding the Right Laboratory Information Partner
A few years back, an Oregon small clinic with a big workload needed a better way to deal with their laboratory information. The lab manager of the multi-specialty provider group had placed her trust in a company that later went bankrupt, which shook her confidence in LIS providers in general. She didn't want to risk working with another company with big promises and weak delivery, but she knew her lab needed a flexible interfacing system that worked.
Enter Comp Pro Med
The manager was initially impressed with our longevity as a company — we've been in the medical technology business for over 30 years. That's some staying power, and the client was reassured by our strong foothold and experience. Our small company size ended up being a BIG asset for this Oregon clinic. They could easily relate, being a small facility themselves, that maintaining an intimate team gave us the maneuverability that their facility needed. Their relationships with our staff were personal and quick. Not only would the laboratory information be more organized, Polytech's multiple redundant databases meant nothing would be lost. All of this created a feeling of security.
Even so, the lab manager didn't let us off easy.
She needed to see tangible proof that our system (and by extension, we ourselves) wasn't full of hot air. She'd heard lines from other vendors before. In her own words: "They assured me they could do what I asked but I kept hearing 'the programmers will take care of that as a part of your set-up' and that wasn't good enough. Because of my learning process during the past five years, I'm not as gullible as I used to be! I want to see it. I want to have my hands on your example before we cut you a check."
Comp Pro Med offered tangible evidence and we impressed her with our rapid response. "I shot my questions off and said 'this is what I'm after.' Then Jeff Fisher [Comp Pro Med's founder] shot back answers and a trial within two hours! I was astonished. I realized that if he could do that, then they must truly have a system that was flexible."
Here at Comp Pro Med, we know what it takes to get your laboratory information in order, and we have the software and interfacing technology to get it done. Our white paper featuring all of our Polytech system's advantages is always available, and we're always happy to take your questions!
For any additional information, a free demo, or a personalized quote, please contact us!
Learn more about the Polytech LIS
Learn more from Software Advice, consolidated research on software in one place