Convenient, Affordable & Scalable LIS for Your Unique Lab Workflow
Get a Manageable Simple-to-Use LIS System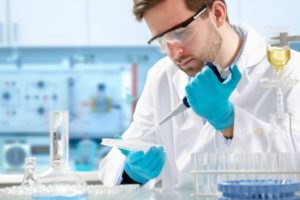 A full-featured LIS that's powerful, yet practical
Your LIS system is the lifeblood of your lab. Polytech LIS from Comp Pro Med has all the features and functions to help your lab run smoothly and efficiently. Easily insert images from any imaging system, integrate synoptic reporting, and specimen tracking & automated reflex testing.
Polytech is easy-to-use with a single screen for patient entry, test orders, and result review. Features include: rules execution, result validation, publishing to printers, fax machines, emailing, and uploading to Electronic Medical Record systems automatically.
Implement a new LIS in days, not months.
Easy-to-use system that is intuitive and straight-forward
Zero downtime solution built on the most advanced technology in the industry
Responsive live human support to keep you running smoothly, day in and day out

About Comp Pro Med
Since 1983, Comp Pro Med has been solely focused on developing a world class, customer-centric LIS. Polytech, Comp Pro Med's laboratory information system, expedites patient record processes, interfaces seamlessly with any application or instrument, automates data collection and reporting – all with zero downtime, and all in compliance with state and federal regulations.
Comp Pro Med has deep experience in providing LIS solutions for labs and hospitals of all sizes, ranging from small individual clinics to networks of medical facilities at the governmental level. Our focused customer-driven approach combines our state-of-the-art feature-rich Polytech clinical laboratory information system with superior support from seasoned system engineers.
Our expertise includes not only continuous development of the Polytech LIS to incorporate the latest technology and regulatory requirements, but also direct interfaces that seamlessly connect your LIS with analyzers, instruments and other systems such as reference laboratories, HIS, EMR, EHR, billing and practice management systems.