FDA Stomps on PGx Innovation
Translational Software (TS) announced the end of their pharmacogenomic testing service, PGxPortal. TS's website explains, "Due to changing regulations, Translational Software has been forced to cease offering pharmacogenomic testing solutions in the U.S. market."
In short, it appears the FDA denied clearance to TS as a result of their attempt to regulate lab-developed tests (LDTs) and lab software used to guide treatment.
An article from Precision Medicine Online provides more details. Translational Software "sought 510(k) clearance for its PGxPortal, a cloud-based solution that takes the genetic analysis from lab partners performing PGx testing, assigns a diplotype, and interprets how the results may affect patients' ability to respond to various drugs."
In addition, TS's CEO Don Rule explained the FDA rejected approval for PGxPortal, because the FDA does not recognize CPIC (Clinical Pharmacogenetics Implementation Consortium) and therefore does not recognize CPIC's guidelines for treatment recommendations.
FDA Rule Changes for LDTs
Specifically, the FDA "has said it wants to regulate lab-developed tests and certain software as medical devices, but providers of PGx products, even those that have engaged with the FDA like Translational Software, say they are unsure how to meet the agency's regulatory expectations and come into compliance."
Besides, founder of Phoenix Laboratory Consulting, Bronwyn Ramey, observed, "We still, however, have zero guidance from the FDA as to what their evidentiary standards for PGx are or what they would deem acceptable."
In addition, Helix Molecular Solutions "has expressed grave concerns regarding the FDA's regulatory approach, especially in light of the recently proposed rule on LDTs."
The FDA proposed rule regarding Medical Devices and Laboratory Developed Tests will "phase out its general enforcement discretion approach for laboratory developed tests (LDTs)…to better protect the public health by helping to assure the safety and effectiveness of LDTs." The FDA explains that because of the "evolution and proliferation of LDTs, as well as the increasing concerns regarding their safety and effectiveness, the FDA has engaged in discussions regarding increased oversight of LDTs for many years."
Polytech PGx
Despite the evolving regulatory environment, Comp Pro Med continues to offer Polytech PGx.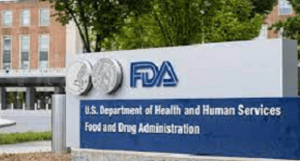 About Comp Pro Med
Since 1983, Comp Pro Med has been solely focused on developing a world class, customer-centric LIS. Polytech, Comp Pro Med's laboratory information system, expedites patient record processes, interfaces seamlessly with any application or instrument, automates data collection and reporting – all with zero downtime, and all in compliance with state and federal regulations.
Comp Pro Med has deep experience in providing LIS solutions for labs and hospitals of all sizes, ranging from small individual clinics to networks of medical facilities at the governmental level. Our focused customer-driven approach combines our state-of-the-art feature-rich Polytech clinical laboratory information system with superior support from seasoned system engineers.
Our expertise includes not only continuous development of the Polytech LIS to incorporate the latest technology and regulatory requirements, but also direct interfaces that seamlessly connect your LIS with analyzers, instruments and other systems such as reference laboratories, HIS, EMR, EHR, billing and practice management systems.