Supporting African Labs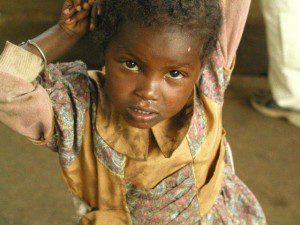 It's widely known that HIV infection is at epidemic proportions throughout Africa. Supporting African Labs is necessary. Labs in highly affected countries struggle with an overwhelming number of tests. They also struggle with a number of misdiagnoses. Initial testing alone often taxes an African lab's resources making retesting even more difficult. Keeping test records straight with these challenges often feels like an insurmountable task. Unfortunately, this means the public suffers, children in particular.
There are hundreds of thousands of HIV-infected children in Ethiopia alone.
While some are infected through the pregnancy itself, others are infected through birth or breastfeeding. Even if  not infected, all children born of an HIV-positive mother will show the HIV antibody. This can muddy testing, since an uninfected infant will lose the antibody in a few months. Sadly, this may be too late for many AIDS orphans who are tested young. Their results may be inaccurate, and their false-positive status may affect their ability to find homes with potential adoptive parents.
Many Africa labs in Ethiopia were greatly in need of better equipment to help with the workload and organize medical records in order to give more accurate and timely results for HIV/AIDS relief. It turned out there was a solution.
Responsible Business, PEPFAR, and Taking Care of Each Other
In 2003, the President's Emergency Plan for AIDS Relief (PEPFAR) was established as a source of medical aid and HIV/AIDS support with a focus on 15 target countries, several of which are in Africa. PEPFAR was renewed in 2008. The plan included funding for HIV/AIDS treatments, education, and testing support. And when it came to testing support, the Powers That Be were on the lookout for a system that could help maintain the heavy volume of lab tests coming through Ethiopian labs and hospitals. To do that, they turned to Comp Pro Med and their Polytech LIS software.
Why Comp Pro Med?
Why was Comp Pro Med selected for this ambitious program? Because years earlier, we'd been approached with a request for a system and training to assist an early medical initiative in Ethiopia. It was a request to purchase, but we felt we should donate the system, and that's what we did. This was not a lucrative decision, of course, but when it comes to medicine and taking care of your fellow man, sometimes money just isn't the issue. There's a certain responsibility that comes with providing technology that can advance a country's entire medical program, and that was a call we decided to make. When it came time to consider expanding the implementation of the system in conjunction with PEPFAR, Comp Pro Med's presence and proven track record in the targeted countries made us the obvious choice for the initiative.
But it's important to note that this was never our intention. There was no way to know our decision to donate a system would lead to our incorporation with PEPFAR down the road, and even if nothing had come of it, it still would have been the right decision. This is a global initiative that seeks to improve the health and lives of millions of people, and we are ecstatic to be able to help.
For any additional information, a free demo, or a personalized quote, please contact us!
Learn more about the Polytech LIS
Learn more from Software Advice, consolidated research on software in one place