Upgrading Your Old Lab Interface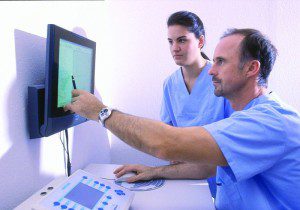 Many laboratory and equipment salesfolks don't always understand that an old lab interface may need to be upgraded to work with any new instruments. They may spread unintentional misinformation implying that your new equipment can just plug right in and play nicely with your current laboratory information system (LIS), and this typically isn't the case.
Occasionally, you may be told that a new instrument can communicate with your older lab interface because it can be made to emulate the old instrument, thereby "fooling" the LIS into thinking it's working with the old machine. Making the instrument act this way means you're not using its full potential, which defeats the purpose of upgrading. Even when the interfaces of the two machines are nearly the same, it still doesn't mean the new machine will work optimally with your current LIS as is. Sometimes reps will try to fudge this fact because their agreements include covering a new or updated LIS. It's a good idea to check up on their policy before committing to a large new purchase.
No lab interface system is capable of automatically conforming to upgraded machinery without receiving an upgrade of its own. This may be an additional cost that you will need to cover, or it may be covered for you either in your LIS provider agreement or through the company that sold you the new equipment. Either way, it's a necessary consideration when upgrading an instrument. We recommend contacting your LIS provider ahead of time in order to let them know you may need an update to your lab interface, and discuss whether they can accommodate the update.
For any additional information, a free demo, or a personalized quote, please contact us!
Learn more about the Polytech LIS
Learn more from Software Advice, consolidated research on software in one place