PAMA cuts have been delayed for another year.
Congress delayed the scheduled 15% lab reimbursement cuts for another year. Five years in a row now, the US Congress has delayed the 2014 Protecting Access to Medicare Act (PAMA). PAMA already cut payments up to 10 percent, affecting 72 percent of tests included in the Medicare Clinical Laboratory Fee Schedule.
PAMA Cuts Delayed Again
The Saving Access to Laboratory Services Act (S.4449/H.R. 8188), or SALSA, introduced in June 2022 is still pending in the Senate.
Need Help With PAMA Adjustments?
Comp Pro Med's Polytech LIS will ensure your lab can handle increased demand with a limited workforce.
Protecting Access to Medicare Act (PAMA) requires certain laboratories to collect and submit private payor rates for clinical laboratory tests. Polytech can help with these PAMA adjustments in reporting.
How Can Comp Pro Med Help?
With fewer labor resources available to laboratories, a complete LIS system is the most cost effective way to improve patient care without investing into labor. Polytech LIS helps technicians access reports and collect data quickly, improving patient diagnosis and treatment turn around times. With an complete LIS, your laboratory can eliminate duplicate and unwanted testing, reducing wasted time and resources in your lab's workflow.
Improving the efficacy and accuracy of your testing workflow reduces necessary labor per test. Polytech LIS has all the tools you need to reduce the amount of manual processes in the lab and therefore reduce the amount of manual labor needed per test while increasing testing accuracy.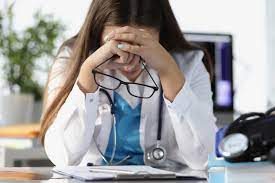 PAMA Cuts Delayed Again
Comp Pro Med has been providing clinical laboratory information solutions since 1983 and delivers the most comprehensive LIS on the market today, the Polytech LIS. Comp Pro Med's robust yet easy to use solutions allow clinical and hospital laboratories to expedite patient record management processes, interface seamlessly with any application or instrument, automate data collection and reporting, with zero downtime and in compliance with state and federal regulations.