The Clinical Laboratory is the Beneficiary of LIS Software
It's an interesting time to work i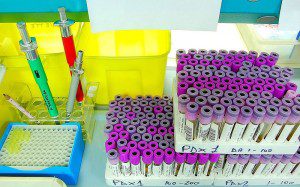 n a clinical laboratory. With decreases in number of Lab Tech training programs and increases in the number of elderly Americans over the last decade, it's been difficult for many labs to find the manpower they need to handle increased workloads with fewer qualified employees. And even if you had the budget to bring on several more lab techs, which many laboratories don't, it still might not be the most beneficial solution. Clerical and transcription errors are the source of many preventable lab errors. It's been found that 93% of lab errors occur pre or post analysis, which can cause anything from general frustration to adversely affecting a patient's health, sometimes severely.
Over the last several decades, clinical laboratory productivity has steadily increased due to the advance of more sophisticated equipment, process improvements, and early implementation of LIS software, but even this cannot keep labor costs at bay forever. As the workload grows and properly trained personnel shrinks, labs must adapt if they hope to survive in this landscape. Here are a few suggestions for weathering this coming storm:
When considering a new LIS, allow the people who actually produce lab results in on the process. They will understand what the lab needs in order to increase productivity better than a removed business manager who may have a broad understanding of the matter, but not the day-to-day experience needed to know what the best solution would be.
Consider implementing a bar code system if you haven't already. They're relatively inexpensive, and the organization and elimination of rework is certainly worth it.
Hundreds of staff hours are saved every year through ensuring an LIS is interfaced with ALL clinical laboratory equipment. Automatic downloads and uploads will take a lot off your plate.
Consider implementing a Lab Portal, which will go a long way in easing the way you order labs, look up records, and review results.
Save labor by interfacing your LIS with your other clinical information systems. This will save time, labor, and likely drastically reduce human error.
Eliminate redundant work by implementing a bi-directional interface with ALL of your reference labs. Track specimens wherever they are, and no more transcription errors or repeat order entry!
For more great suggestions for how to improve the workflow of your clinical lab, please drop us a line with any questions.
For any additional information, a free demo, or a personalized quote, please contact us!
Learn more about the Polytech LIS
Learn more from Software Advice, consolidated research on software in one place